---
---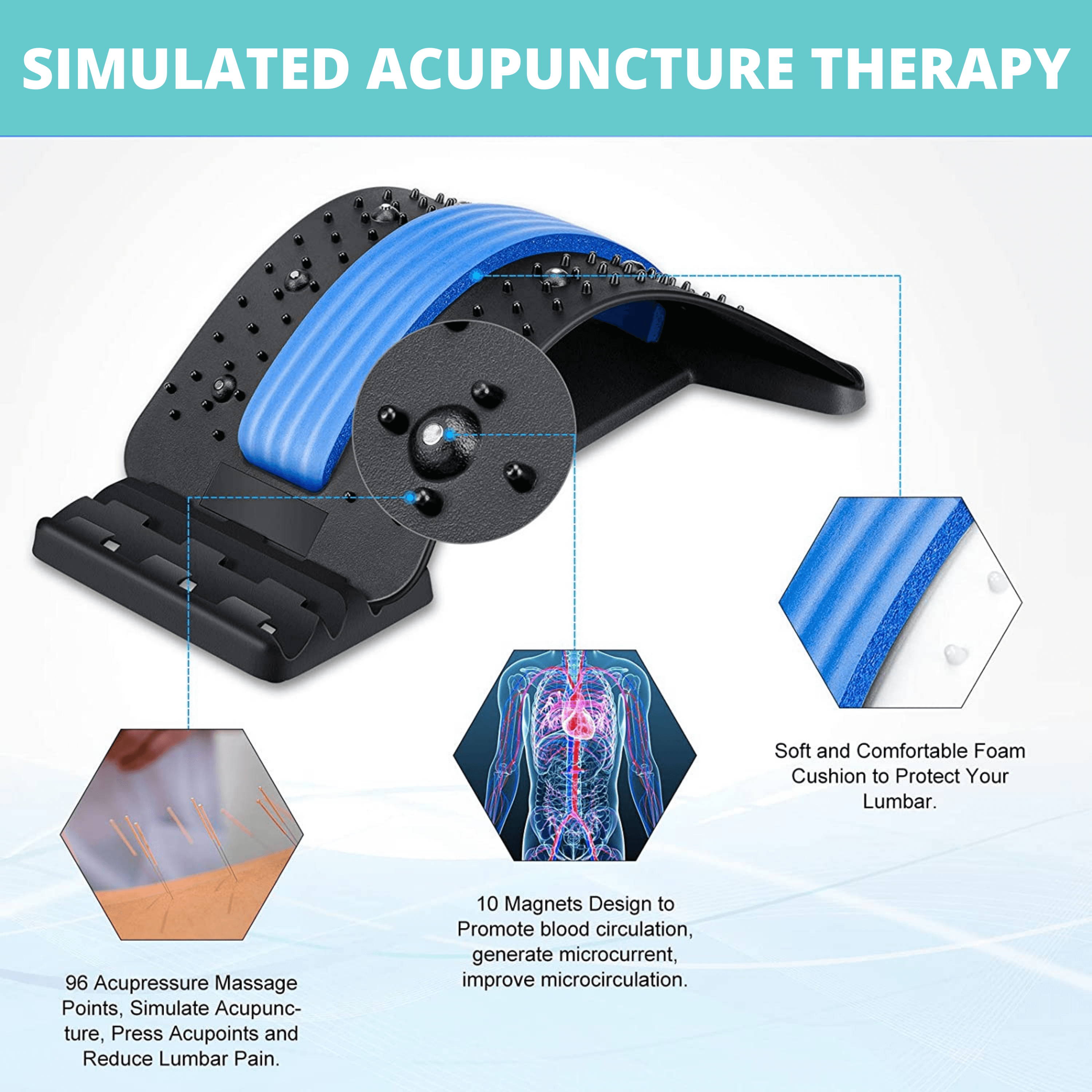 Description
With only 5 to 10 minutes per day, our customers have manifested severe back pain relief after 2 weeks of proper use. The Back Massage Stretcher uses stretching and acupuncture therapy to relieve all forms of back pain by decompressing the vertebrae and improving blood flow through the spine. 
Anyone with back pain knows how much Physiotherapy, Chiropractic, and Massage can cost. This is why we have designed The Back Stretcher, the best cost-effective solution to heal Chronic back pain, Muscle stiffness, and Sciatic pain from the comfort of your home.
RELIEVE BACK PAIN INSTANTLY
Back Massage Stretcher is a multi-level stretching device that allows you to stretch out your back, and relieve back pain in less than 10 minutes. The device combines stretching and acupuncture therapy to improve blood flow through the spine, allowing nutrients to flow in, which eventually leads to pain relief.
Using the power of gravity, Our back Stretcher restores the natural curvature of the back, reverses years of damage, and eliminates chronic back pain in just 10 minutes a day, or your money back.
QUICK AND LONG-TERM RESULTS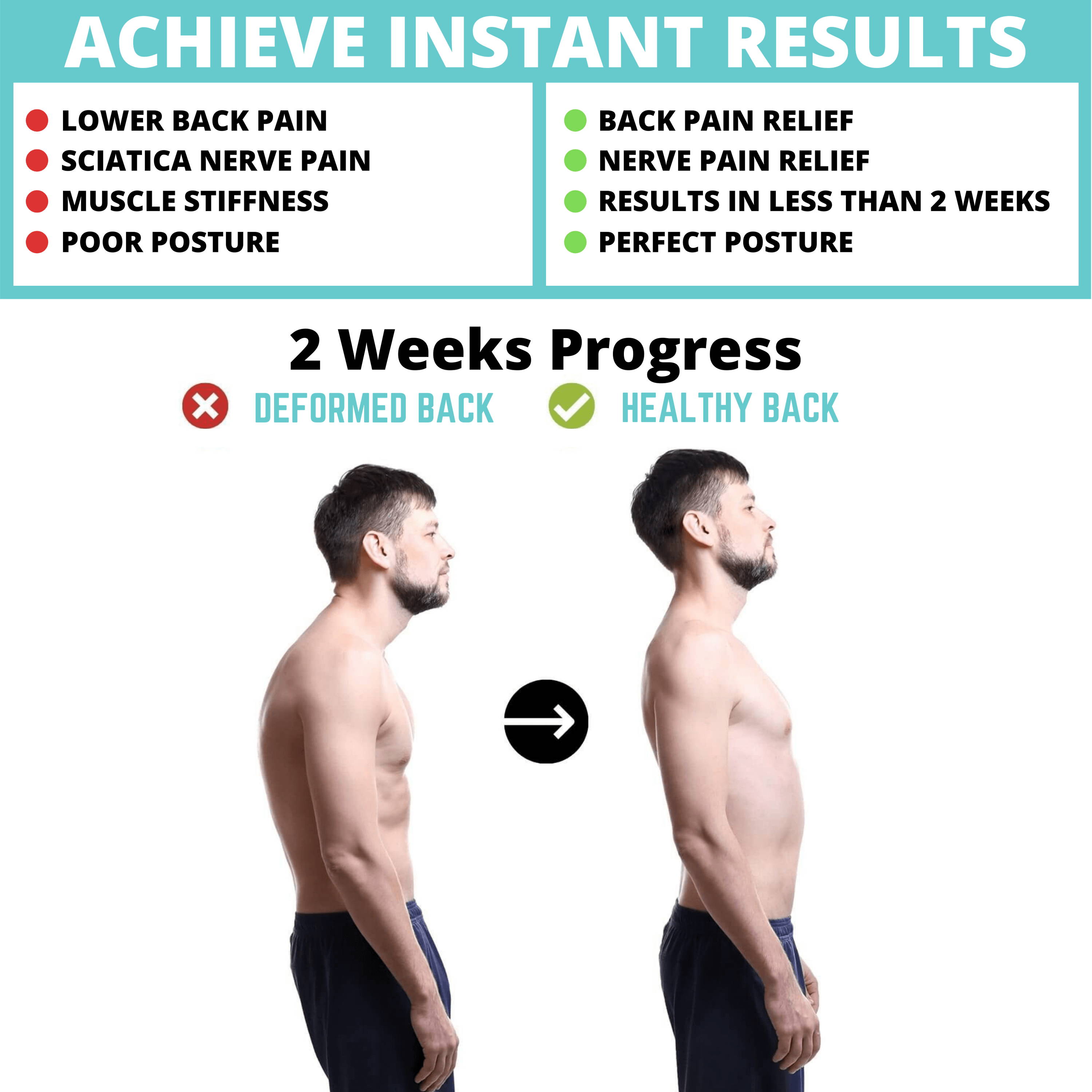 Instant Results: After the first stretching session you will notice incredible improvements and pain relief that lasts the entire day.
Long-Term Fix: On average, our customers have manifested significant improvements after 3 to 5 days of constant and proper use and absolute relief after 2 weeks of use.
Confidence & Posture: It is designed to sync with your spine's natural curvature and be comfortable enough for you to relax and stretch passively. We guarantee you will be walking taller and more confident with a better posture.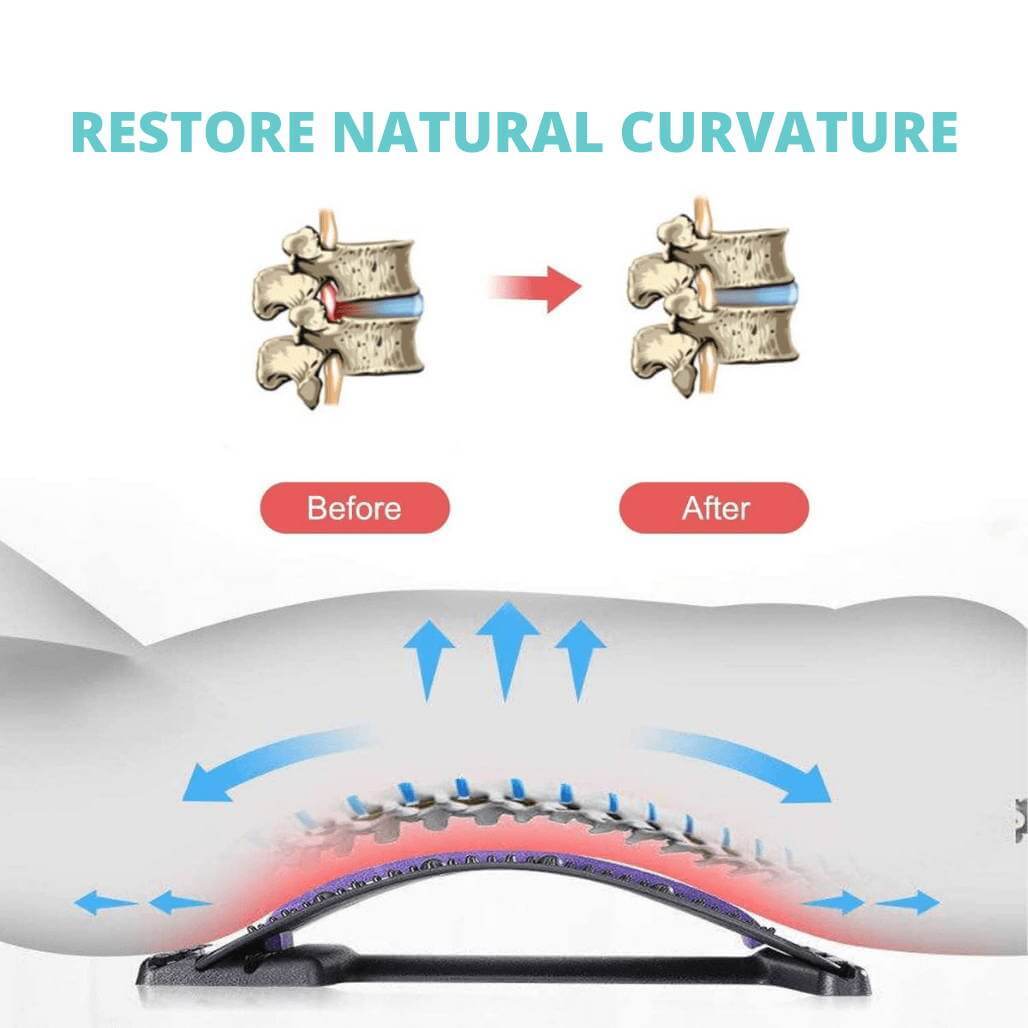 Back pain arises when there is decreased space between the intervertebral discs, which causes issues such as decreased blood flow and pinched nerves. 
Our Back Massage Stretcher is a flexible device that will allow you to set up three different stretch levels. When lying down, gravity allows the front of your body to effortlessly stretch out and upwards. The surrounding muscles start to relax, gently decompressing the discs in your vertebrae, realigning the spine, and relieving tension and pain. You'll be amazed at how good it feels! 
SPECIFICATIONS
Type: Muscle Relaxation

Training For: Spine, Back
Material: Durable PP
Function: Comprehensive Fitness Exercise
Feature 2:  Spine Pain Relief 
Feature 1: Back Stretcher, Massager
Classified by Exerciser Number: 1
Compared with the standard type, the upgraded type can adjust the radian at will, with no gear limit.
About this item
RELIEVE MUSCLE PAIN AND STRESS – With our ergonomically designed self-massager, relieve chronic back pain and ease away stress.
LIGHTWEIGHT BUT STURDY – Made of premium quality PP. Use it forever! Ideal for use at home, at the office, at the gym, in the car, or yoga mat.
PERFECT GIFT FOR YOURSELF AND YOUR LOVED ONES – Treat yourself to restoring the health of fatigued and tense muscles. Perfect for your wife, husband, parents, friends, teachers, etc. 
MULTIPURPOSE SELF MASSAGER FOR WHOLE BODY – Multi-Level Lumbar Support, back massager, shoulder massager, acupressure, lower back pain, | Chronic Lumbar Support | Herniated Disc | Sciatica Nerve | Spinal Stenosis | Posture Corrector |
FEATURE – No power or battery is required yet you can still enjoy adequate pressure with your own body weight.
Specification:
Name: Lumbar massager stretcher
Material: PP
Color: purple, blue
Base length: 370mm / 14.56in
Package list:
1 * Pedestal
1 * Arched board
1 * Waist Support Belt
---